AllergyHome.org Releases a Free Online Food Allergy Training Module for School Staff Nation-Wide
AllergyHome.org releases a free 30 minute food allergy training module consistent with food allergy guidance documents to help school nurses and health consultants prepare their staff for the upcoming school year.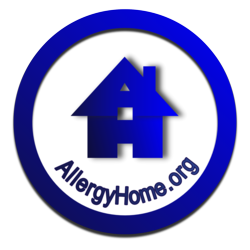 Boston, MA (PRWEB) August 23, 2012
AllergyHome develops a new food allergy staff training/awareness module, created to augment training by school nurses or health consultants. The teaching tool comes in time to help schools prepare for managing food allergies during the upcoming school year. This narrated module underscores essential principles in food allergy management and provides staff with an understanding and awareness that can support the emotional needs of students. The 30 minute module can assist school nurses and administration with food allergy training during staff orientation.
Bringing Food Allergy Awareness & Understanding to Your Entire School Community
The staff training module complements the series of training/awareness modules created by AllergyHome to educate the entire school community. These awareness/training modules have been created to assist school nurses, health consultants and administrators in educating their school communities. The target audiences are staff, school nurses, administrators, parents and students.
A major reason that Michael Pistiner MD, MMSc, site co-founder, cites for creating this site is to "help provide school nurses and health consultants with tools to assist in staff training and parent and student food allergy education." According to John Lee MD, co-founder "school community wide food allergy education is absolutely necessary but very difficult to accomplish."

These web based teaching tools offer some flexibility in where the education may occur and at the same time can help ensure that important points are conveyed to the intended audience.
Educating school staff is key in managing students with food allergies and bringing food allergy understanding to the school community. Food allergies are a growing national concern. An estimated 8 percent of children in the United States has a food allergy which translates to approximately 2 children per classroom. These food allergies can cause life-threatening reactions (anaphylaxis). To protect the health and well being of children with food allergies, the principles of food allergy prevention and emergency preparedness must be carried out at all times and in all school settings. Online training modules and resources can offer a convenient and practical way for school nurses to deliver these principles to their school communities.
A few of the training modules and resources Schools.AllergyHome offers include:
Management of Food Allergies in School – What School Staff Need to Know (a 30 minute training module designed to teach the concepts of prevention and emergency preparedness while driving home the importance of empathy and understanding)
Food Allergy Awareness for All Parents (This 6 minute awareness module is created to increase food allergy awareness in all parents in the school community. It highlights basic facts about food allergies and the constant need for prevention and preparedness. The presentation is designed to help foster an understanding and supportive community).
What is a food allergy? (a short awareness module designed to teach children without food allergies what it means to live with a food allergy)
Test your food allergy knowledge (an interactive quiz that addresses common myths and increases awareness)
Current modules are freely accessible online. In addition to the school community, AllergyHome's target audiences include nurses, doctors, parents, babysitters, relatives, parents of children without allergies, and children with and without allergies. Additionally, Camps.AllergyHome.org includes modules created to train all camp staff as well as campers. One school nurse describes the AllergyHome school module to be "thorough and communicated in a way that it will be a great teaching and educating tool for our staff!"
About AllergyHome
AllergyHome.org is a free online food allergy training resource that delivers necessary food allergy education in a practical way. The mission of AllergyHome.org is to bring food allergy awareness and education to the entire community by providing training tools to teach those who care for children with food allergies. Co-founders, Drs. John Lee and Michael Pistiner, are two board certified pediatric allergists who trained and currently practice in the Boston area.