Got Food Allergies? Want to stay connected? There's an app for that available on the iPhone from Kids With Food Allergies!
Kids With Food Allergies Foundation Launches iPhone App
Nation's Largest Online Support Community App Is Like Having An "Advocate or Coach In Your Pocket 24/7"
The new app will connect families raising children with food allergies to the foundation's award-winning online support community.
Doylestown, PA (PRWEB) May 10, 2012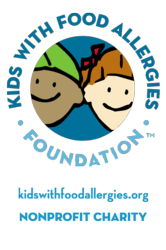 Just in time for Food Allergy Awareness Week (FAAW), Kids With Food Allergies Foundation (KFA) announces an iPhone app for mobile access to its award-winning online community, http://www.kidswithfoodallergies.org. The app is available now for download for free on iOS devices in the iTunes store and an Android version is expected by year's end.
Kids With Food Allergies Foundation (KFA) is a national charity dedicated to keeping children safe and healthy by educating and supporting families utilizing its online forums, which promote peer-to-peer and critical day-to-day support. The organization's web site also features educational materials that have been created or reviewed by its distinguished medical advisory team. While FAAW is May 13-19, for the 25,000 KFA members in the US and around the world, every single day is another chapter in the life of living and coping with the triumphs and challenges of this disease, which calls for strict management of avoidance of allergens.
KFA hopes to reach more families of the six million children who have been diagnosed with food allergies with its mobile application, especially families struggling economically who may have cut Internet access at home or can't afford household computers. Surveys done over the past year, such as by the Pew Internet and American Life Project in 2011, or by Nielsen earlier this year, show smartphone use is growing among low-income populations.
"Many of our families have to juggle the cost of allergen-free food, medical nutritional formulas, rising cost of health insurance, prescriptions and doctor's visits along with other household expenses," said Lynda Mitchell, President of KFA. In addition, she said, many turn to KFA for help and advice with the logistical issues that coincide with living in the "real world" with severe, multiple food allergies such as dealing with relatives, enrolling their child into schools and camps. "The most important work we do is to help all families keep their children safe. We help them understand how to prevent an allergic reaction and what to do should a life threatening reaction occur. Having instant access to KFA when you are in a doctor's waiting room or researching groceries at the supermarket is like having an online advocate and coach in your pocket or purse with you 24/7," said Mitchell, herself the mother of a college student with food allergies.
About the Kids With Food Allergies Foundation (KFA)
Founded in 2005 as a charity, KFA is a growing national nonprofit organization of 25,000 individuals, families and businesses. Its rapid growth has been spurred by the unprecedented rise in food allergies, which affect about 1 in every 13 children. KFA's program offerings are focused on educating families and communities about practical food allergy management to save children's lives and improve their quality of life. Its interactive website provides a powerhouse of resources, including the nation's largest online support community offering moral support, information sharing and food/cooking support; quality education materials edited by a multidisciplinary medical advisory team; and an online collection of 1,200 "allergy-friendly" recipes. KFA was recently selected as the About.com 2012 Readers' Choice Award winner for best online food allergy support. To find out more, go to: http://www.kidswithfoodallergies.org.