Even though about 4 million children and 16 million adults have food allergies, many people still don't understand what it's like to live with them. The Asthma and Allergy Foundation of America (AAFA) has declared May to be "National Asthma and Allergy Awareness Month." (Kids with Food Allergies is the food allergy division of AAFA.)
All month long, we will be raising awareness about asthma, allergies, and food allergies. Our theme this year is debunking myths and misinformation about asthma and allergies, including what causes them and how to treat them.
Each year, we set aside the second full week of May as Food Allergy Awareness Week. This year, that is May 14-20. That week is also National Eosinophil Awareness Week. That week, our focus will be sharing information to help you manage your child's food allergies, as well as information you can share.
Watch our blog and social channels throughout the month for food allergy awareness events. We'll share food allergy facts, Twitter chats, free downloadable handouts, ways to advocate, and more.
Will you help us raise food allergy awareness? Here are just a few ways you can participate:
May 6: Medicines are most effective when used properly. Get the facts about how and when to use epinephrine.


May 7: Review your Anaphylaxis Action Plan. Check expiration dates on your medicines. There are resources available if you have trouble affording epinephrine.


May 10: Bust some asthma and allergy myths during our #AllergyReady Twitter chat with the American Academy of Allergy, Asthma & Immunology (AAAAI) and David Stukus, MD, at 1 p.m. ET. Follow @AAFANational and @KFATweets.


May 14-20: Food Allergy Awareness Week (FAAW) and National Eosinophil Awareness Week.
May 16: Take part in Remembrance Day to honor the memories of people lost to food allergies or asthma. Visit a park and honor them by blowing bubbles (a more environmentally friendly option than releasing a balloon).



Food Allergy Facts to Share
During May, you can raise awareness about living with food allergies. Download and share our quick facts handout on food allergies. Share individual facts from this handout on your social media channels or print and give the handout to people who would like to know more. Sometimes seeing the facts can help people better understand the impact food allergies can have.
Food allergy facts: download, print, and share

Social Media Tools
Pictures send a powerful message. Share our awareness images and ribbons, profile pictures, social media covers, and ready-to-tweet facts on social media to help people learn more about food allergies.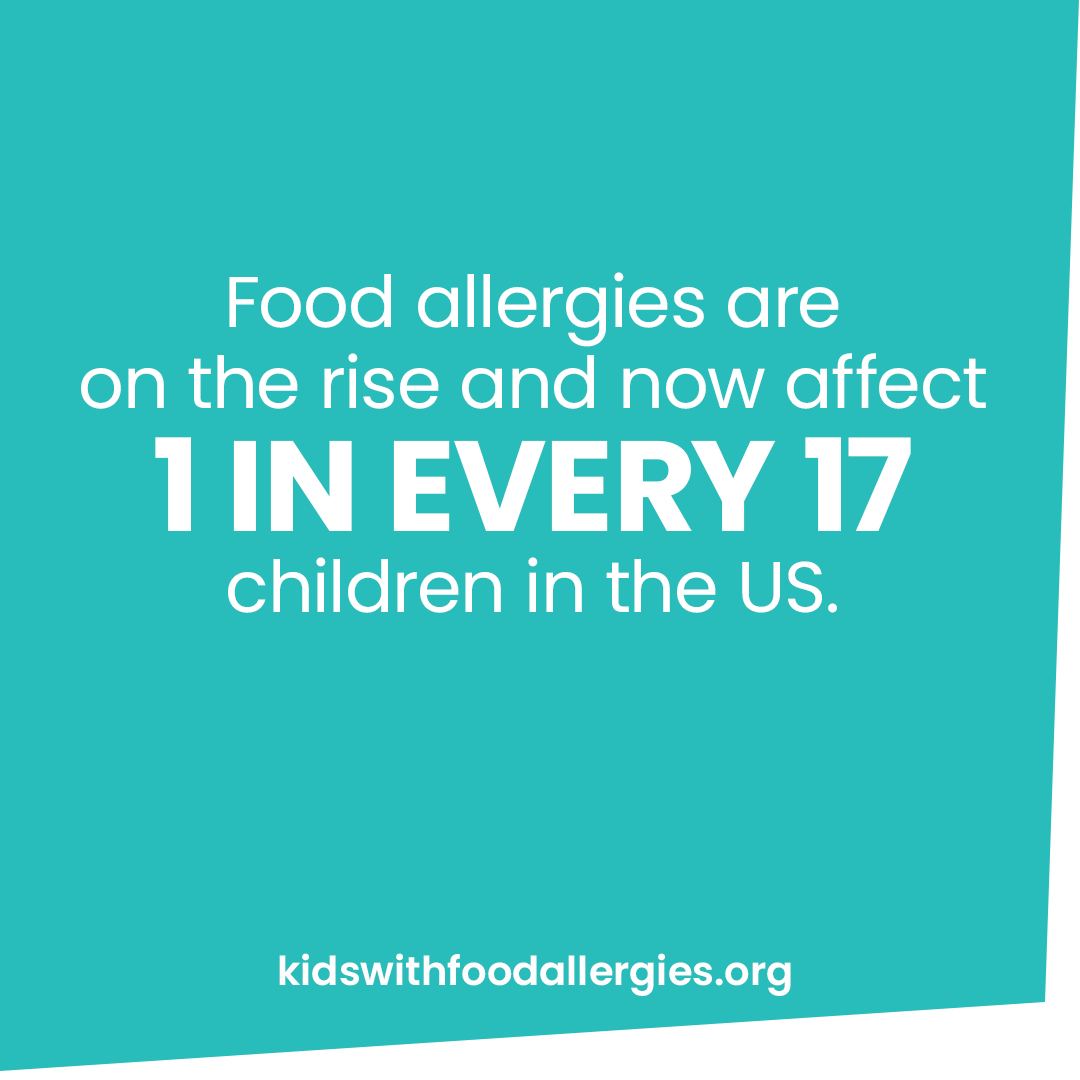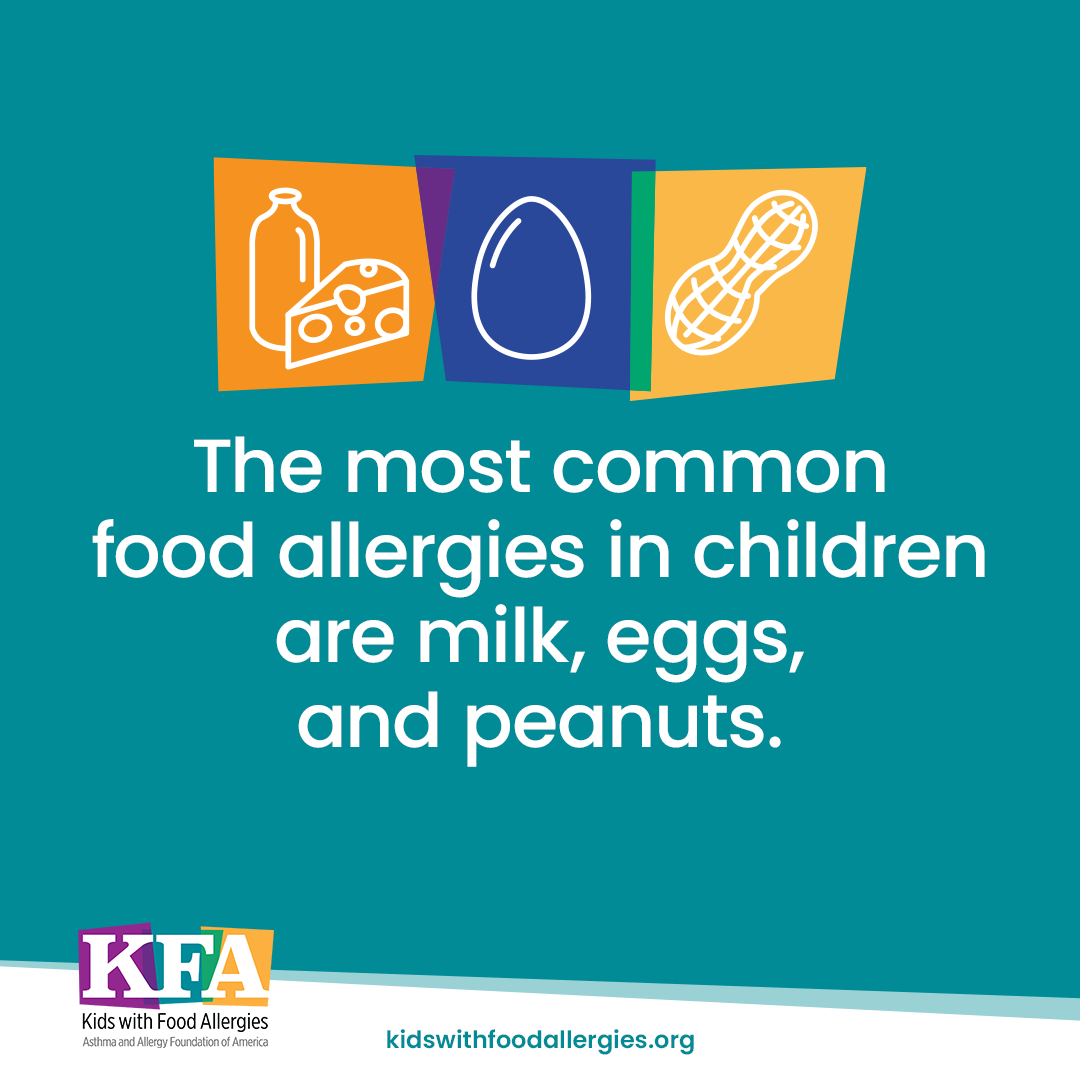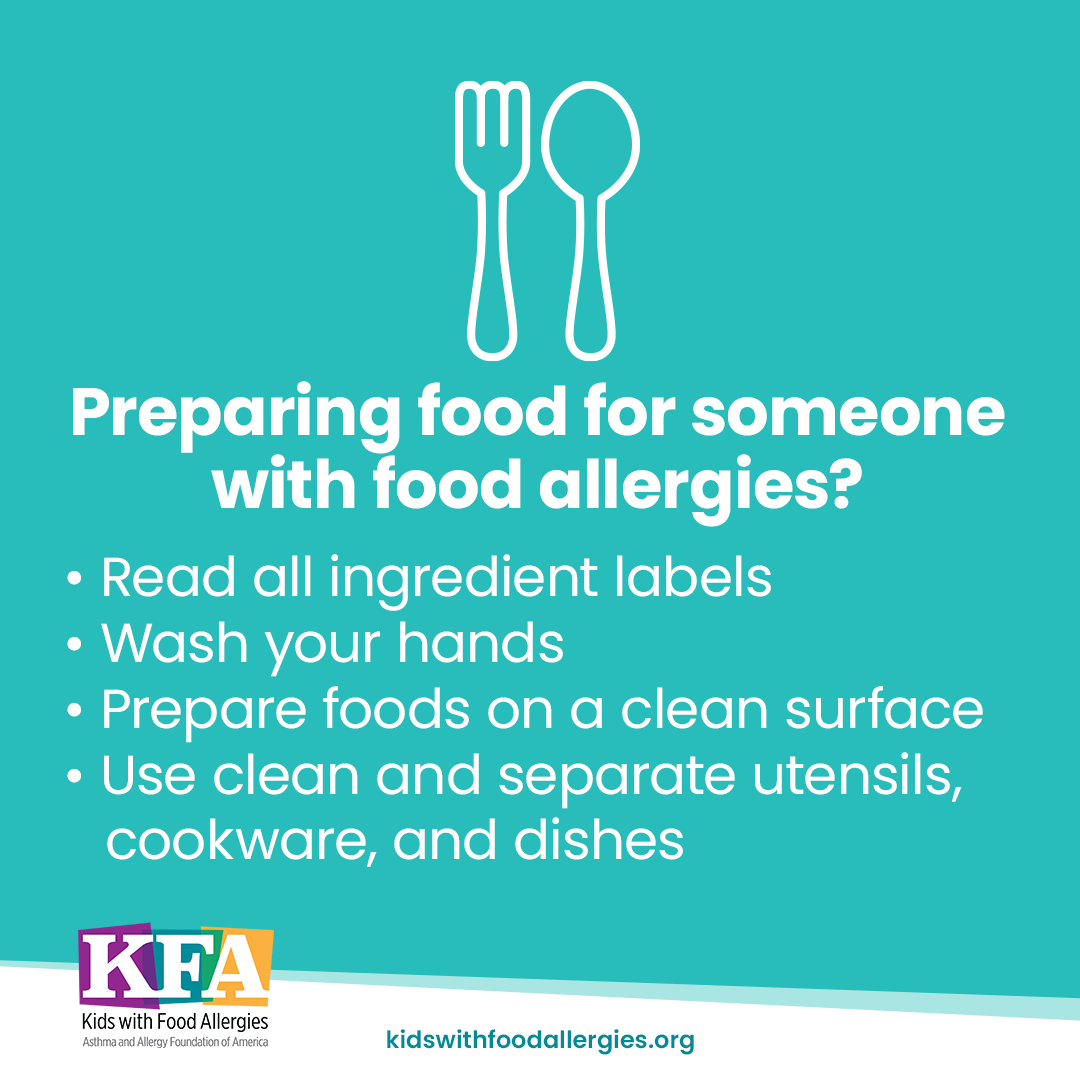 Support Kids with Food Allergies
Your donation helps us continue our mission to improve the quality of life for millions of people affected by food allergies. We do this through education, advocacy, and research. You can donate to KFA online to support our programs. Or donate in honor or in memory of a loved one with food allergies.
All of these resources and more are available to help you spread food allergy awareness. Thank you for joining us to raise food allergy awareness in May!